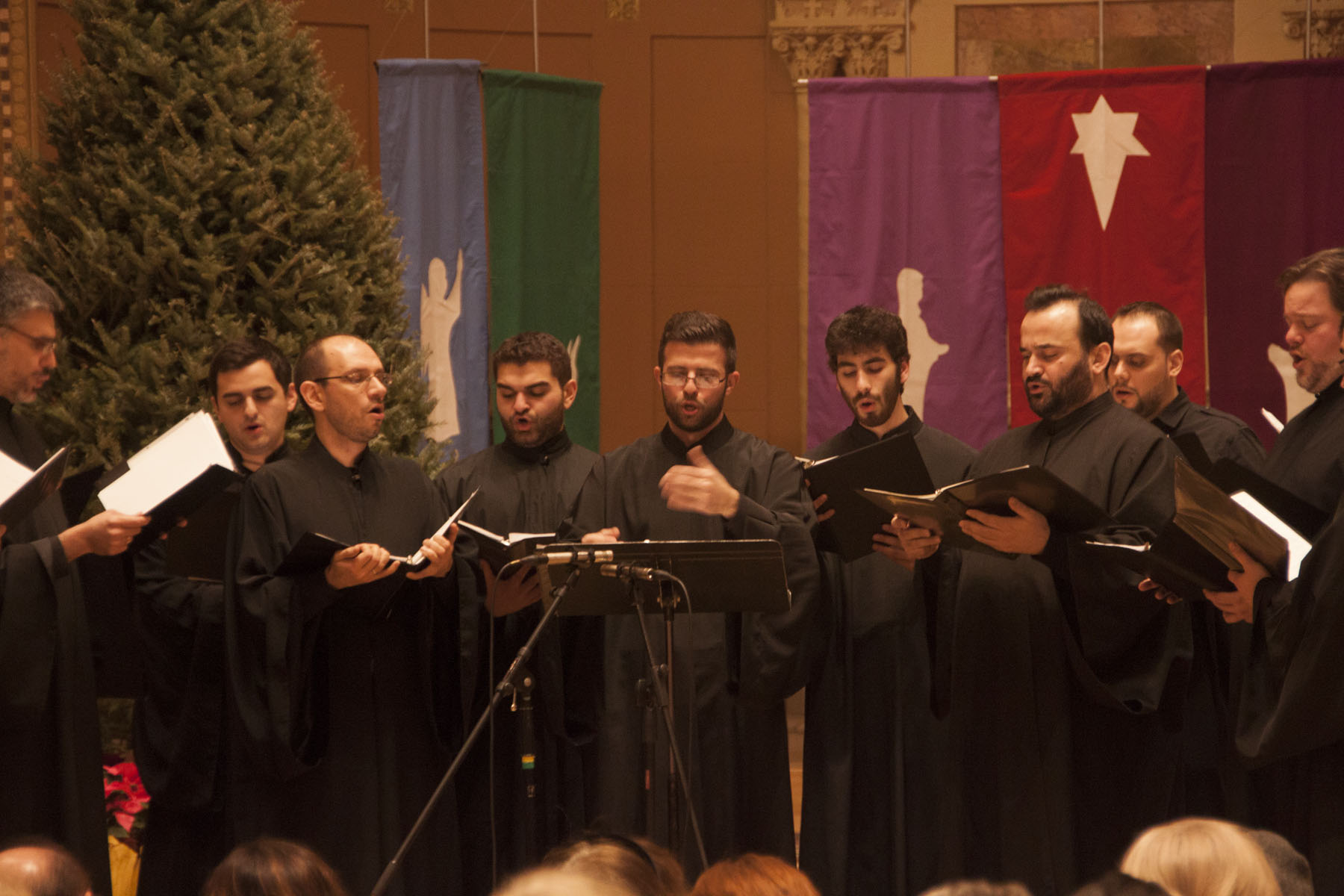 The Psaltikon ensemble in December 2016. Photo by: Phillip Bruk
The vocal ensemble Psaltikon will perform Six Days before the Passover: A Concert of Byzantine Chant for Holy Week at St. Spyridon Greek Orthodox Cathedral in Worcester, MA, Thursday, March 30, at 7 p.m. Psaltikon's founder and director, Dr. Spyridon Antonopoulos, will provide a commentary on the chants throughout the program. The concert is free and open to the public.
Six Days before the Passover is a program of awe-inspiring psalmody from the Byzantine East that charts the Passion of Christ from the raising of Lazarus to the Crucifixion and Resurrection, featuring popular psalmody alongside virtuosic compositions by masters of the Byzantine imperial court and the Patriarchate of Constantinople.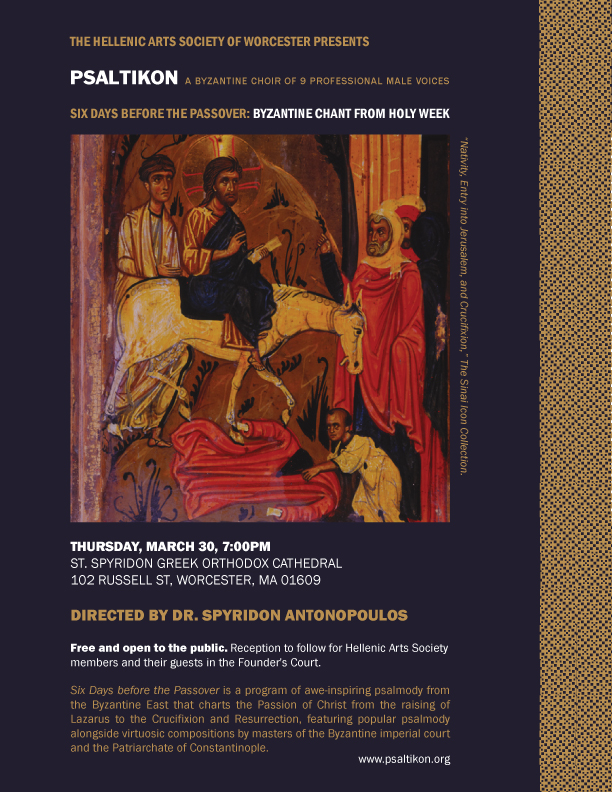 The concert is sponsored by the Hellenic Arts Society of Worcester. A reception for Hellenic Arts Society members and their guests will follow in the Founder's Court.
About Psaltikon
Psaltikon is a vocal ensemble whose mission includes the preservation and dissemination of the musical heritage of Greece, through original scholarship, performance, and recordings. Psaltikon refers to the medieval chant book for soloists which contained the most virtuosic chants from the now-extinct Asmatic Rite of Constantinople. Psaltikon was founded in 2010 by Spyridon Antonopoulos. Antonopoulos, a trained tenor and psaltis (cantor), obtained his PhD in Musicology (Byzantine chant) in 2015 from City University, London.
About the Hellenic Arts Society of Worcester
The Hellenic Arts Society is a non-profit organization, which seeks to introduce to our community artists of Greek ancestry who have achieved distinction, through artistic and scholarly events.
St. Spyridon Greek Orthodox Cathedral is located at 102 Russell St., Worcester, MA 02169.